… goingeast.de is about 4 people, being spread around the world and blogging their experiences with life, culture, work, fun, … describing the feeling you have, when everything is done right. we invite you to share our experiences and discuss with us using commentaries…feel free to check out our archive where you can find former stories of china, mexico, spain and most of all germany…an amazing country in the centre of europe, where many roads cross.
… pues aca te invitamos a compartir nuestras experiencias internacionales y a placticar con nosotros usando comentarios. esperamos mantener el contacto con todos nuestros amigos y enemigos por medio de esta plataforma. ya pasó mucho tiempo estando en linea para goingeast y por eso vale la pena echar unos vistazos a los archivos donde puedes ver historias anteriores de china, españa, méxico y sobre todo alemania – el país que nos une. el país en el centro de europa…donde se cruzan muchos caminos.
… goingeast.de 是一个记录不同国家生活、文化、工作等等趣事的博客,由四个目前分别生活在中国、墨西哥、西班牙和德国的好朋友共同撰写。我们邀请你也来分享我们的精彩生活,你可以通过添加评论来告诉我们你的想法,当然也可以在我们以前的日志中,发现一个你不曾了解的中国、墨西哥、西班牙,当然还有德国,这个位于欧洲中心,并且会带给你很多惊喜的国家。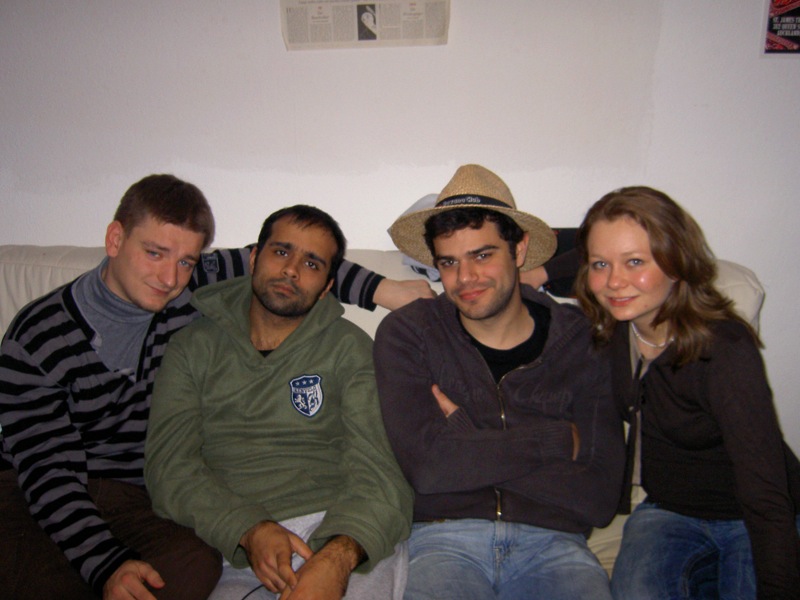 enjoy.
yours,
anna, pleug, manish & Kop ***